Explore The Colourful World of
TRULY BESPOKE KITCHENS & FURNITURE "We take time to consider your aspirations, listen to your needs and guide you through the design process, making it easy and enjoyable".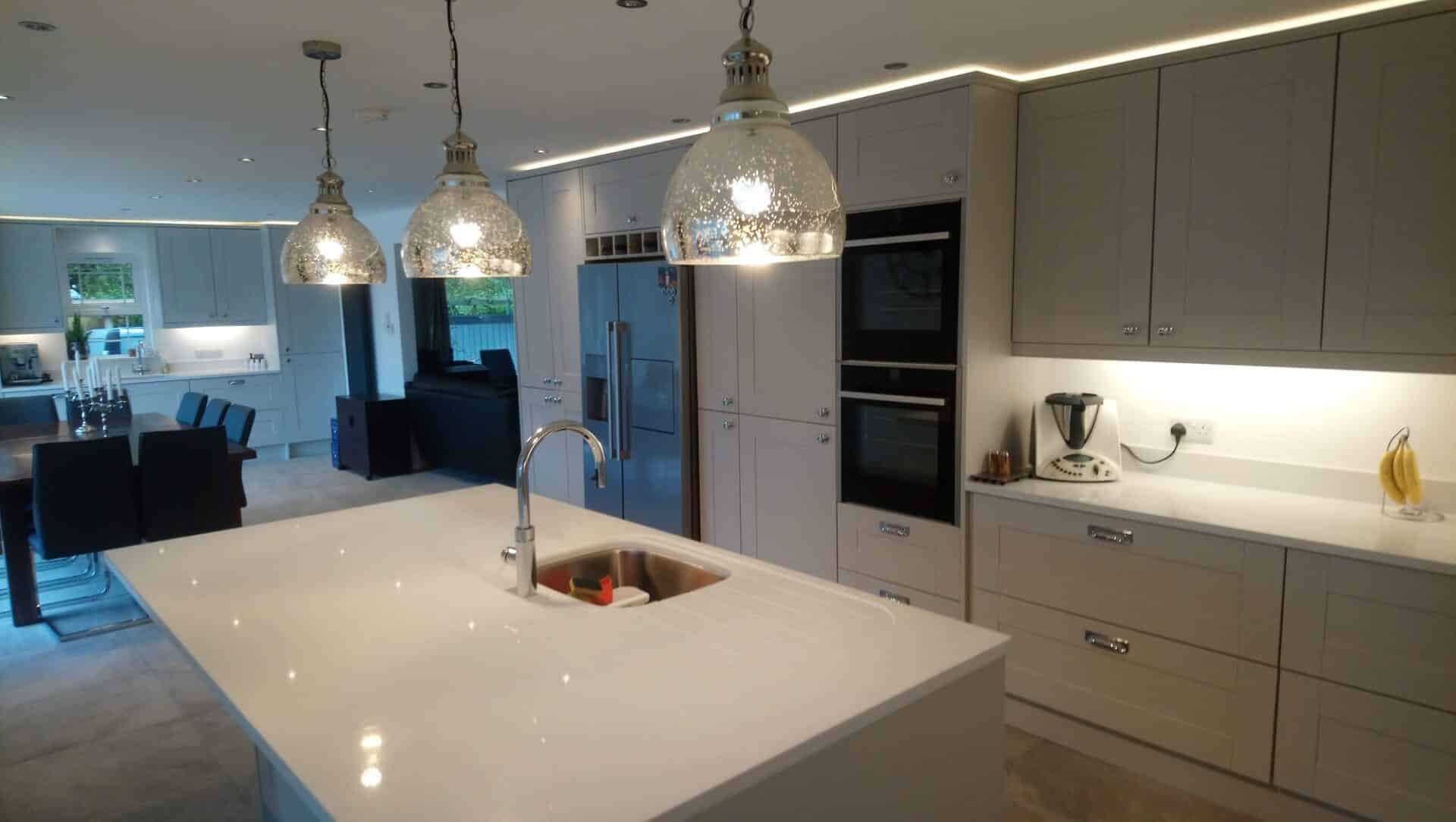 Hardwood Shaker Style Kitchen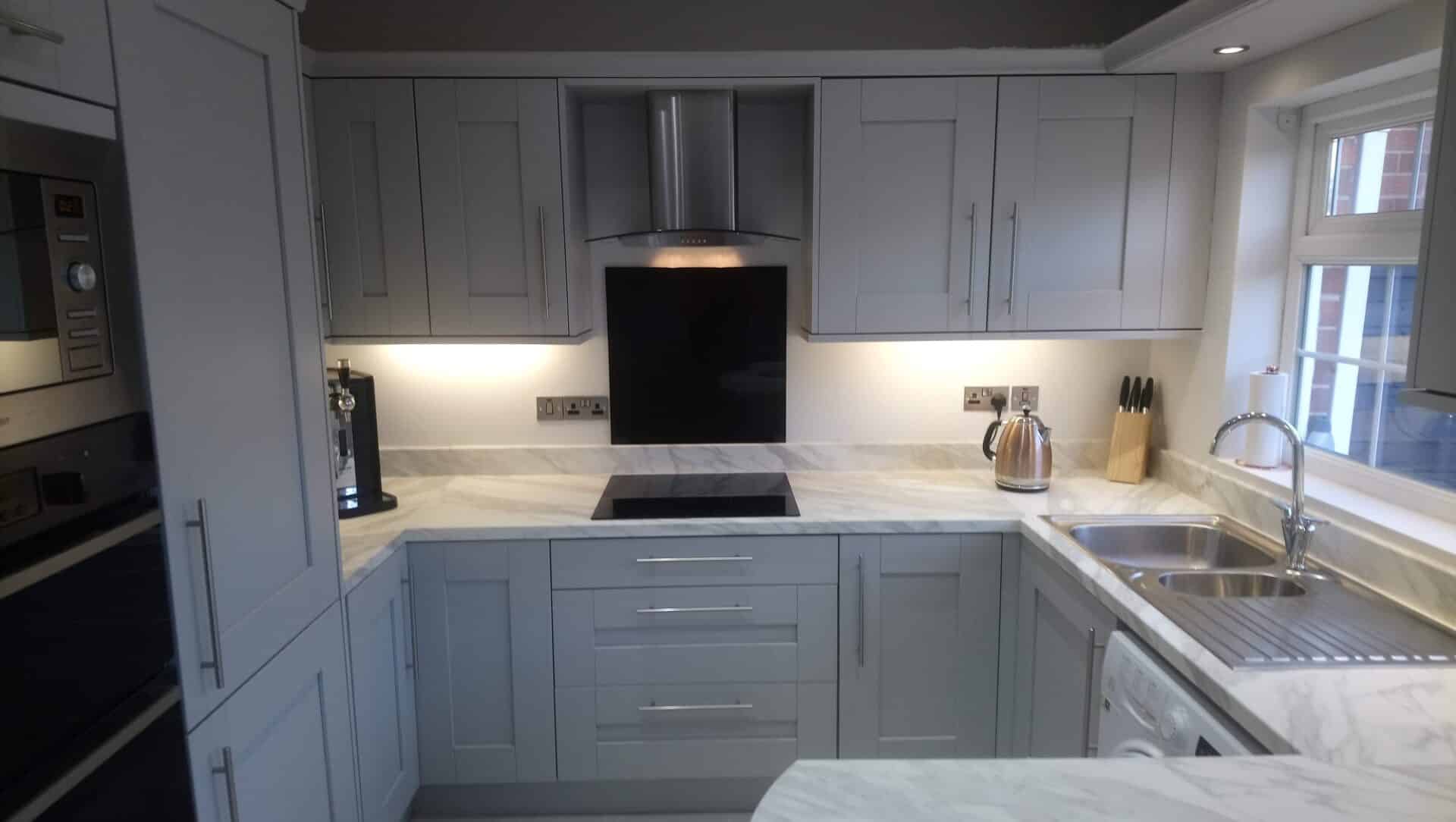 Light Grey Shaker Kitchen
"Can't thank Michael and his team enough! I was sick to death looking at my old kitchen! It was a nightmare! I had a colour scheme and I wanted more storage! Michael planned it all out and made recommendations that I would never of thought about! I've gained a light and bright beautiful kitchen. The work that was done is to perfection! I'm over the moon and couldn't recommend them enough!"
"Just had Michael and his team re design and fit fit a new kitchen for me. Absolutely delighted with the end result. It has opened up my kitchen and gave me great space. Michael gave me ideas and nothing was a bother to him. Fully professional & trust worthy through out. Would highly recommend to anyone refitting. Thank you Michael for the end result 10/10.."
"Just had kitchen renovation completed by Michael and his team. Would highly recommend Michael if you are considering an improvement to your kitchen. The whole team was highly professional and attention to detail was excellent. The design of the new kitchen exceeded expectations and we were over the moon with finish. Every part of the kitchen was completed to an exceptionally high standard and we would highly recommend Michael Grady for all your renovation needs. Thanks Michael."
"Michael Grady & team have just not only revamped my kitchen but also the upstairs shower which was leaking, the dining area, utility area & downstairs cloakroom. Michael managed everything from plasterers, electricians, plumbers etc - the works ! His advise on design was brilliant as was more importantly his advise on what to put in/leave out !!! Nothing was too much for him & I feel very lucky that he & his team carried out my work for me. This company was a God send & will be a lot of other people........ thank you".
MG Kitchen Designs – Design and install exquisite bespoke kitchens, living spaces and furniture made from the finest materials.
BESPOKE KITCHENS & FURNITURE
The kitchen is the heart of your home. It's where we meet to talk, eat, relax and plan. You deserve a kitchen that reflects who you are, does everything you need, and inspires you every day.